Paul Mellon Professor of American History at the University of Cambridge
Author of Liberty and Coercion: The Paradox of American Government, and historian of the twentieth-century United States speaking and writing on issues of American politics, immigration, and inequality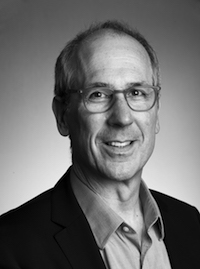 Gary Gerstle is the Paul Mellon Professor of American History and Fellow of Sidney Sussex College at the University of Cambridge. He arrived in Cambridge in 2014 after a three-decade career in the United States, most recently at Vanderbilt University where he was James G. Stahlman Professor of American History. He is a historian of twentieth-century America, with substantial interests in the late eighteenth and nineteenth centuries. He received his BA from Brown University and his MA and PhD from Harvard University. He lives in Cambridge, England, and Cambridge, Massachusetts.
In recent years, Gerstle has focused his writing on the history of American political thought, institutions, and conflicts. His new book, Liberty and Coercion: The Paradox of American Government from the Founding to the Present (Princeton, 2015), identifies the contradictory principles of governance that became part of the Constitution and that have shaped and confounded the deployment of public power ever since. A paperback edition of Liberty and Coercion will be available in September 2017 and Spanish edition will be published by Fondo de Cultura Economica in later this year.
Gerstle's other works in the field of political history include Working-Class Americanism: The Politics of Labor in a Textile City, 1914-1960 (Princeton, 1989) and two books co-edited with Steve Fraser: The Rise and Fall of the New Deal Order, 1930-1980 (Princeton, 1989) and Ruling America: A History of Wealth and Power in a Democracy (Harvard, 2005). In September 2015, a Beyond the New Deal Order conference at the University of California at Santa Barbara assessed the influence of The Rise and Fall of the New Deal Order on the writing of American political history these past twenty-five years. Gerstle is currently at work on a sequel to the New Deal Order, entitled, The Rise and Fall of America's Neoliberal Order, 1970-2020.
Throughout his career, Gerstle has also written extensively about immigration, race, and nationality, with a particular focus on how Americans have constituted (and reconstituted) themselves as a nation and the ways in which immigration and race have disrupted and reinforced that process. His most important publication in this area is American Crucible: Race and Nation in the Twentieth Century (Princeton, 2001), winner of the Saloutos Prize for outstanding work in immigration and ethnic history. In 2008, Maureen Costigan, book critic of NPR's Fresh Air, chose American Crucible as one of the "Best Books for a Transformative New Year." In 2017, Princeton published an expanded edition of American Crucible with a new chapter exploring race and nation in the age of Obama.
Gerstle has received many fellowships, including a John Simon Guggenheim Memorial Fellowship, a National Endowment of the Humanities Fellowship, and a Membership at the Institute for Advanced Study in Princeton, New Jersey. He has served as the Annenberg Visiting Professor at the University of Pennsylvania, as Visiting Professor at the Ecoles des hautes études en sciences sociales in Paris, and as the Harmsworth Visiting Professor of American History at the University of Oxford. He has lectured throughout North America and Europe, and in Brazil, Israel, Japan, South Africa, and South Korea. His writings have been translated into Arabic, Dutch, French, German, Japanese, Portuguese, and Spanish.
Gerstle is a Fellow of the British Academy and of the Royal Historical Society. He was elected to the Society of American Historians in 2006, named a Distinguished Lecturer of the Organization of American Historians in 2007. He is the creator and presenter of a four part radio series, "America: Laboratory of Democracy," that will air on BBC World Service in October-November 2017. He has testified before the US Congress on immigration matters and served as an advisor and on-screen commentator for the 2013 Public Broadcasting Service documentary, Latino Americans. He is often consulted by newspaper reporters, magazine writers, and radio and television producers on matters pertinent to his areas of historical expertise. He advised the National Museum of American History, Smithsonian Institution, on their exhibit, Many Voices, One Nation, that opened in 2017.
A book series, Politics and Society in Twentieth-Century America, that Gerstle co-edits for Princeton University Press has published more than thirty-five books, many of them prizewinners. Gerstle has served on the editorial boards of the American Historical Review, the British Journal of American Studies, Dissent, the Journal of American History, the Journal of American Ethnic History, Modern American History, and Past and Present. A seventh edition of his co-authored textbook, Liberty, Equality, Power: A History of the American People, was published in 2015. An enhanced seventh edition will be published in 2019.